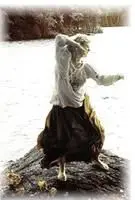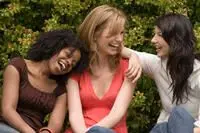 Nan Keyser RP has passion for the expressive arts and is a co-founder of The Move dance gatherings.
Nan has trained as a yoga instructor, and taught yoga, movement, song circles, and various expressive arts workshops and groups at Sheena's Place and other social service agencies, retreats, and studios. She also enjoys singing and has performed at several community and music venues.



Nan is also a co-founder of Dance Our Way Home, an award winning dance practice. Dance Our Way Home is practice of "women's embodied wisdom, expression, and community" that was featured in the Globe and Mail. It is currently directed and facilitated by co-founder Erica Ross. See www.danceourwayhome.com for more information about workshops, ongoing groups and teacher training.
Nan believes that the expressive arts are vital to our well-being and is available to offer Expressive Healing workshops and groups.