home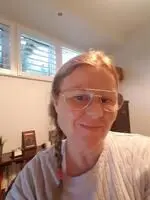 WELCOME TO NAN KEYSER PSYCHOTHERAPY
Today, you are one step closer to a positive path to growth, emotional health, and well-being. Whether you are struggling with an unfulfilling relationship, depression, anxiety, trauma, disordered eating, abuse, loss, or general discontent in your life, I am a qualified, caring and socially conscious therapist who has dedicated my life's work to supporting others in creating positive change. Call today for a free telephone consult or send me an e-mail to let me know how I can help. Please see my contact page for more information about rates and to set up a consult.
As a registered psychotherapist with 20 years experience in the counselling field in Toronto, Ontario, my goal is to help you uncover your true potential and lead a life that is worth celebrating. While we can't change difficult situations of the past, we can work together to better understand and resolve challenges in your life. By applying effective therapy approaches and techniques that include mindfulness therapy, EFT (Emotionally Focused Couple Therapy), anti-oppression therapy, and some cognitive-behavioral approaches to therapy, we will unearth long-standing behavior patterns or negative perceptions that may be holding you back from experiencing a more fulfilling and meaningful life.
Life brings us suffering in many forms. I know that suffering alone or in an unfulfilling relationship is not the answer. Whatever brings you to therapy, you will be met with kindness. As your therapist , I will provide some effective and creative tools to assist you in managing your anxiety, addictive behavior, or traumatic related symptoms. Transformational support can ease the discontent and distress of relationship difficulties and enable you to meet some of the challenges of life's more difficult transitions. You can build skills to identify your needs in relationship, learn ways to communicate those needs clearly, and set healthy boundaries to lead to a more satisfying life. If you are grieving a loss of any kind, such as the death of a loved one or the end of a relationship, I will listen to your sorrow with compassion and kindness and help you discover a path to renewal. We might explore some powerful and effective strategies to get unstuck when you feel depressed, such as goal setting, self empathy, mindful awareness of self-talk, identifying parts of the self and the inner critic, communication strategies and boundary setting, and we may explore ways to expand on a sense of contentment, pleasure or joy.
The clients who come to see me often tell me that I (she/hers pronouns) have a soothing voice, a presence that helps them learn to ground and comfort themselves, an open heart, and a curious and collaborative approach to therapy. My approach in helping you meet your personal goals is respectful, caring, open-minded, embodied, and insightful. Most of my clients are people who want to create positive change in the world and who recognize the importance of beginning with the self and self care. When you are in a place of self respect, self care, and self understanding, this extends outwards and you can create more loving relationships- and communities thrive! I am LGBT2SQI positive and sex positive and I welcome clients of all cultural and racial backgrounds, sizes, genders, ages, and sexual identities. My office is not wheelchair accessible. If you are living with a disability (visible or non visible) kindly contact me and we can discuss if the office space will suit your needs. Thank you!
My background in yoga and body therapy informs my approach as a therapist. These body-centered practices offer skills such as breathing for relaxation, stress reduction, and body awareness that can help ease anxiety and depression. Therapy can be a vital part of a journey to the wholeness of self that integrates body, mind, and essence.

I also drawn on evidence-based psychology and research to assist you in meeting your desire for change. Research and brain science offers a wealth of information about our psychological and emotional health, and I draw on interventions that research has shown to be highly reliable and valid in effective psychotherapy.
I have a keen interest in learning about attachment and how couples can cultivate and maintain healthy, loving, and connected relationships.

I accept most insurance plans.

My home office is located in Toronto, Ontario at Dundas West and Bloor in the Junction area of Toronto.

Nan Keyser Psychotherapy is easily accessible by the TTC, the Bloor/Danforth subway line, and car parking is available.

My office is in the west end/Junction of Toronto, near Roncesvalles, Bloor St West, the Junction Triangle, Dundas St West, Landsdowne and Dupont Ave, and is close to Dovercourt Village, Parkdale, and Bloor West Village.

To book an appointment or a free consultation for individual or couple counselling, contact me at [email protected]
To find out more about my approach, please go to the About Me link.


Member of The International Centre for Excellence in Emotionally Focused Therapy
LGBT2SQI Positive